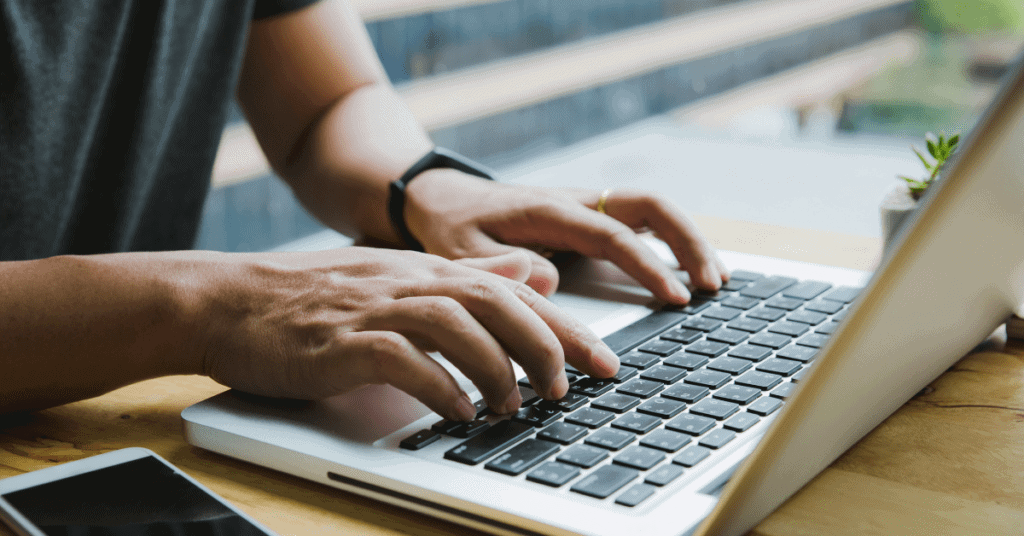 A laptop is one of the most important purchases a person can make. It has become an essential part of our lives and we use it for everything from school work to socialising.
Laptops have evolved over time with new technologies being introduced all the time. They come in various price ranges, sizes, types, colours, shapes, operating systems – the list goes on forever.
It could be overwhelming for many to choose a laptop from among the hundreds of models available, but don't worry. We are here to help you. Read our buyer's guide below to learn everything you need to know when purchasing a laptop.
So if you're ready, let's get started.
What are the important features to consider when buying a laptop?
When buying a laptop, there are many features to consider. Here are the most important ones:
Processor: The processor determines the power of your laptop and the faster it is, the better. The main processor types are i5, i7 and i9 which are Intel processors. Apart from Intel processors, there are also AMD processors which are good enough and more affordable than Intel.
i5 Processor – Good enough for day-to-day tasks like browsing, watching videos and using office applications.
i7 Processor – Faster than the i5 processor and slightly more powerful in some applications. If you are planning on doing intensive work on your laptop, then this would be a good choice.
i9 Processor – Only available on high-end laptops, this CPU is faster than the i5 and i7. This processor is designed for gamers and those who prefer performance over affordability.
Memory (RAM): Random Access Memory (or RAM) is an important factor when considering a laptop. The more memory it has, the faster and more responsive it will be. It's worth looking for 8 GB of RAM as anything lower might slow down your laptop.
Operating System: A laptop basically has two operating systems – Microsoft Windows and Apple MAC OS. Windows is much more common among laptops. If you don't want to spend money on a Mac, then go for a Windows PC. It's worth noting though that there are lots of advantages of having a Mac which includes user friendliness, easy navigation and many other great features. There are also some good laptops with Linux and other options as well.
Screen Size: Laptop screens are available in many different shapes and sizes. The most common screen sizes are 14, 15 and 17 inches for laptops, but that does not mean you should just go with the largest option as they can be too bulky and expensive. You might also want a smaller screen for a more portable laptop, but you might not get as high resolution as a 17-inch screen.
Storage Space: There are several types of storage that you can use your laptop with, namely HDD (Hard Disk Drive), SSD (Solid State Drive) and external hard drives. If possible, it is best to get an external hard drive because they are easily detachable and more secure than saving on a hard drive inside the laptop.
Battery Life: It's always annoying when you're just about to leave and your laptop dies on you. That's why it's worth considering how long the battery will last before you buy a laptop – it might have a great screen and a fast processor, but if the battery only lasts for an hour, then it might not be worth it.
Keyboard Layout: The keyboard layout of the laptop is important if you want to type faster. These days most laptops have keyboards that are not separated from the rest of the laptop and there is also a wrist pad at the bottom as well. For better ergonomics, it might be wise to choose one with a separate keyboard so that your wrists can rest on the desk.
Weight: Laptops are available in all different shapes and sizes, so it's worth considering how much you're willing to carry around. There are ultra-thin laptops weighing just 1 kg that can easily slip into your bag while larger laptops can weigh up to 4 kg which might be too heavy for some.
Design: There are many different laptop designs available from ultra-thin laptops to laptops with a transparent design so you can show off the hardware inside. If you're looking for a more unique laptop, then check out the customisable options so you can personalise your laptop the way you like.
Price Range: The price of a laptop can vary depending on what you're looking for. If you want a cheap laptop for everyday use, then don't be afraid to look at the budget options available. If you need something more advanced for work, then consider spending more on a laptop that's packed full of features.
What are the different types of laptops?
There are many different types of laptop computers which can be confusing for some people and it's important that you find the one that will meet your needs and lifestyle. Here's a list of the major types of laptops and their main features so you can be an informed consumer when searching for your next laptop.
Netbooks – These are considered to be the smallest type of laptop with a screen size of 10 inches or less. Some have smaller screens but have removable keyboards making them more portable.
Ultrabooks – These are designed to be thin, lightweight and have a longer battery life than most laptops.
Chromebooks – These laptops run on Google's Chrome operating system and are designed to be used while connected to the internet. They are low-cost options and can be good for people who only need basic computing functions.
2-in-1s – These laptops are designed to be used as both a tablet and laptop computer.
Traditional Laptops – This is the most common type of laptop. It has a full keyboard, larger screen size and they are generally more powerful than tablets or other types of laptops. They are more expensive and will cost you more money.
What accessories do you need for your laptop?
Once you've purchased your new laptop, you will also need accessories to help protect it and increase its functionality. Accessories can include:
Hardshell Case/Cover – This will protect your laptop from any accidental damage and can also help keep it clean.
Screen Protector – A screen protector will help keep your laptop's screen from getting scratched or damaged.
External Battery – If you plan on using your laptop for long periods of time, then an external battery is a must. This will help keep your computer charged and allow you to work without having to worry about it dying.
Mouse – A mouse can be helpful if your laptop doesn't come with one already or if you prefer using one over the touchpad.
What are the best laptops available in India?
There are many different types of laptops available on the market making it difficult to determine which one is the best for you. However, we have compiled a list below of the best laptops available in India so you can make an informed decision about which laptop is right for you.
| Product | Processor/RAM & Storage | Battery Life | Screen Size | Price |
| --- | --- | --- | --- | --- |
| | Intel Core i5 | 16 GB | 512 GB SSD | 8 Hours | FHD Screen, 15.6 Inches | Check Price at Amazon |
| | Intel Core i5 | 16 GB | 512 GB SSD | 8 Hours | FHD Screen, 14 Inches | Check Price at Amazon |
| | Intel Core i5 | 8 GB | 512 GB SSD | 9.15 Hours | FHD Screen, 14 Inches | Check Price at Amazon |
| | Intel Core i5 | 16 GB | 512 GB SSD | 8 Hours | FHD Screen, 15.6 Inches | Check Price at Amazon |
| | Intel Core i5 | 8 GB | 1 TB HDD + 256 GB SSD | - | FHD Screen, 15.6 Inches | Check Price at Amazon |
| | Intel Core i5 | 8 GB | 512 GB SSD | 6 Hours | FHD Screen, 14 Inches | Check Price at Amazon |
| | Intel Core i5 | 8 GB | 512 GB SSD | 11 Hours | FHD Screen, 15.6 Inches | Check Price at Amazon |
| | Intel Core i7 | 16 GB | 512 GB SSD | 11 Hours | QHD, 13.3 Inches | Check Price at Amazon |
| | Intel Core i7 | 8 GB | 512 GB SSD | 12 Hours | FHD Screen, 14 Inches | Check Price at Amazon |
| | Intel Core i5 | 8 GB | 512 GB SSD | 22 Hours | FHD Screen, 14 Inches | Check Price at Amazon |
| | | | | |
Conclusion
Whether you're a student, businessman, or gamer, there is a laptop out there that is perfect for you. Do your research and figure out what you need the most in a laptop and then go out and find the best one for your needs. With so many different models to choose from, you're sure to find the perfect one for you.
If you're still not sure what type of laptop is right for you, then try reading some reviews or speaking with a salesperson. They will be more than happy to help you find the best laptop for your needs and budget.
Thank you for reading! We hope this article was helpful in giving you an idea of what to look for when you're ready to buy a laptop. Remember buying a laptop can be a big decision to make, so take your time and try not to do any impulse buying.